google-site-verification=Q2BiDJpJwEmXRu3LKJOC1MGD8QG_Dqal8okBYG0iSRU
Need Help
Do you need help? Find out how A Warriors Mission can help you. We focus on three main needs in our communities, Homeless Youth, Domestic Violence Support and Emergency Relief.

How We Help
Often times our friends and neighbors find themselves in need due to circumstances that occur. A Warriors Mission provides emergency and supporting services to help members of our communities regain stability.
Our collaboration with other non-profit organizations, social services, and other authorities allows us to have a larger impact on the community as a whole.
Emergency Relief
To assist our neighbors who have suffered a recent emergency and need help with food and clothing.

Whether a recent loss of a job, natural disaster, house fire, or other crisis, we encourage our friends and neighbors to reach to us for help.
Homeless Youth Outreach
Helping homeless youth. They fear having to go back to a bad situation, or fear of being put into "the system".  Our street outreach helps to guide them to the programs that will help them to reunite with family or help them progress from crisis to stabilization and independence.
Domestic Violence Support
Often, people stay with their abusers because the only other choice is homelessness. For some children, home is not a safe place. Raising awareness, offering support to the causalities, to help them rebuild their lives.
If you are in Danger, Call 911 immediately.  If you need help, call 1−800−799−7233
Limits and Requirements:
We understand that each person has different circumstances. Please note that each applicant's situation will be reviewed and services will be provided accordingly.
Under most circumstances, assistance is limited to one time every 180 days. We would be happy to provide other resources for any ongoing needs.
You will be required to provide:
Current Photo ID
Original Social Security Card
Proof of Current Address
Aug 17, 21 07:45 AM

Guides Handbooks And More Brought To You From A Warriors Mission. Updated frequently, you'll find free e-books, and other resources

Jul 27, 21 10:11 AM

Pursuing your dreams, how do you know which of your dreams will be "the one" that makes you happy, successful and fulfilled?

Jul 27, 21 08:39 AM

Inspiration articles you can browse for FREE.
Inspire Others, Implement Solutions and Impact Our World For Good
---
© All rights reserved. A Warriors Mission Inc.  Our mission is to  help meet the needs of humankind without discrimination.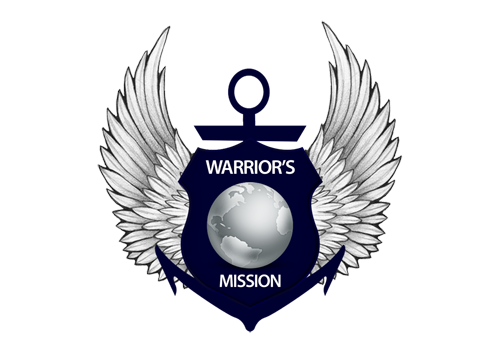 Funds donated in excess of need will help us continue to serve  our communities throughout the year. A Warriors Mission, Inc. is a trusted 501 (c)(3) tax exempt organization. A copy of the official registration and financial information may be obtained from the Florida Department of Agriculture & Consumer Services by calling toll-free within the state 1-800-435-7352. Registration doesn't imply endorsement, approval or recommendation by the state. Florida Registration # 62900.  Tax Id # 84-3175352.  
Gifts to A Warriors Mission are tax deductible to the extent provided by law.  IRS rules require that the fair market value of any gift received in connection with a donation must be subtracted from the amount claimed for deduction. Donations made to A Warriors Mission are put to work immediately and are not refundable. If you believe that an error has occurred in connection with your donation, contact us at partnerservices@warriorsmission.org