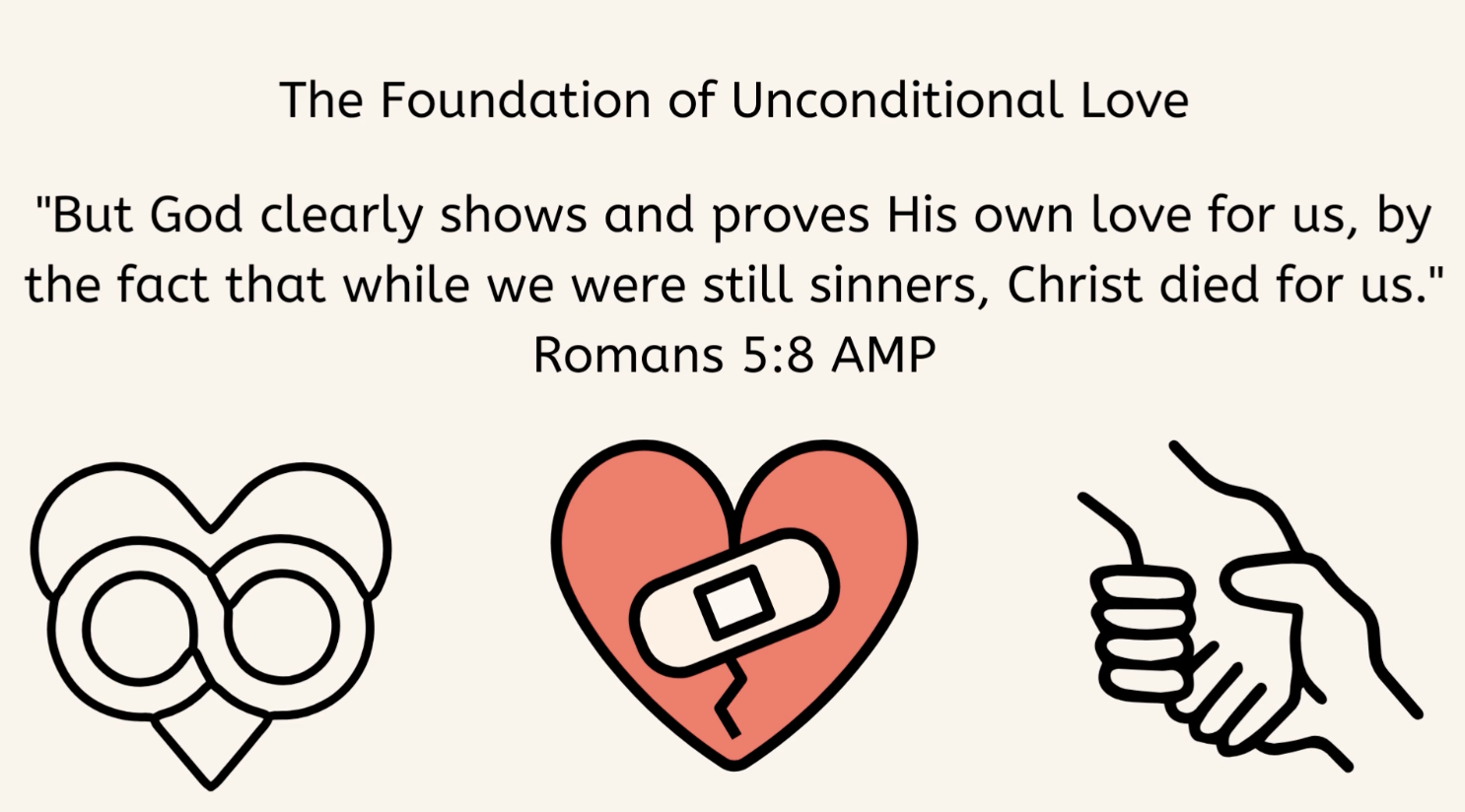 1. The Foundation of Unconditional Love: At the heart of Romans 5 lies the foundation of unconditional love. The opening verses remind us that "But God clearly shows and proves His own love for us, by the fact that while we were still sinners, Christ died for us" (Romans 5:8 AMP). This verse encapsulates the very essence of Jesus's love - a love that doesn't wait for us to be perfect or righteous, but embraces us in our brokenness. This has massive implications for each of us. It challenges our preconceived notions of worthiness and self-righteousness. It inspires us to love and accept others as they are, recognizing that just as Jesus loved us in our imperfection, we should extend the same grace to others. The idea of unconditional love prompts critical self-reflection, encouraging us to examine our own capacity for compassion and forgiveness.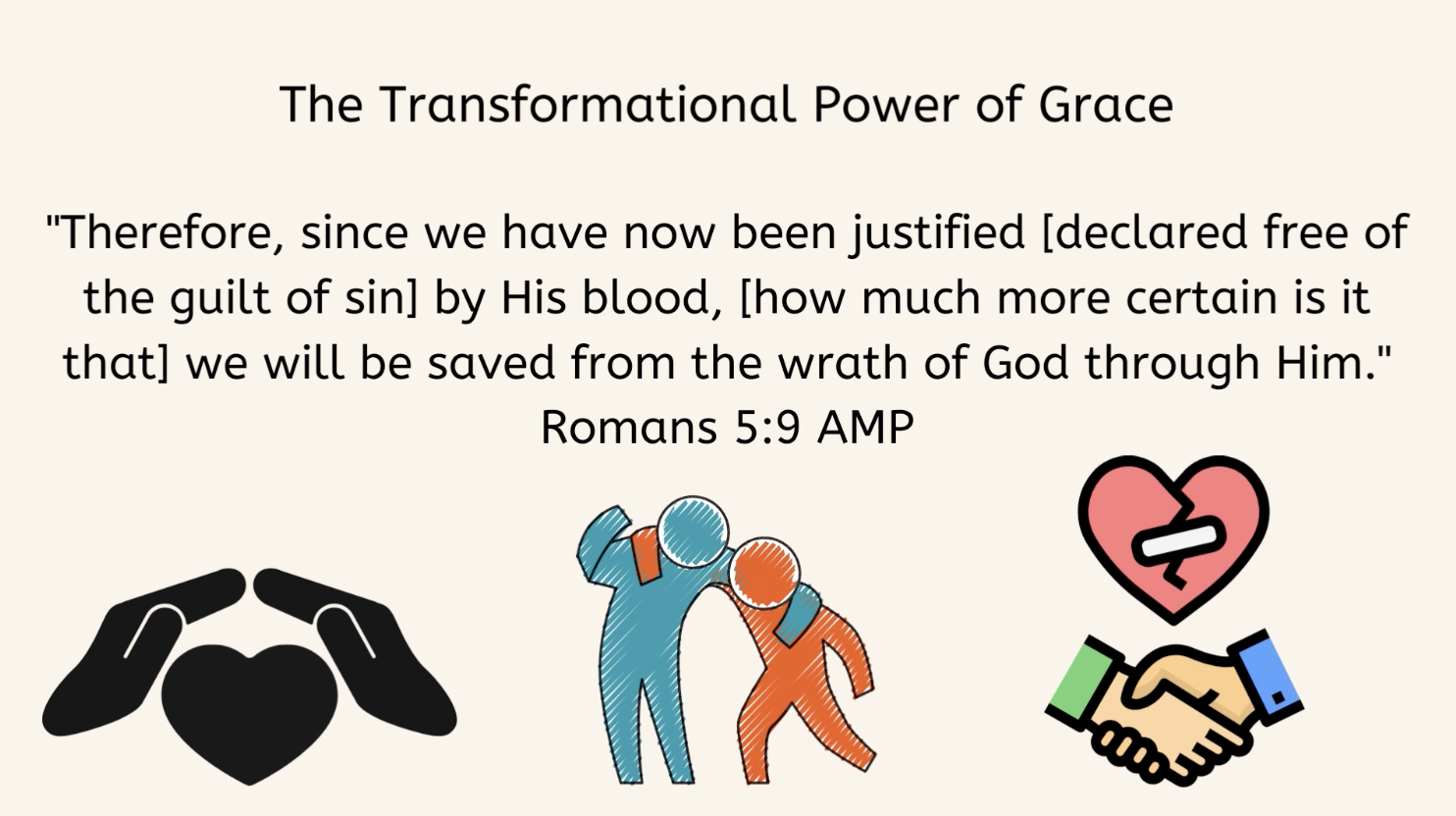 2. The Transformational Power of Grace: Romans 5:9 continues, "Therefore, since we have now been justified [declared free of the guilt of sin] by His blood, [how much more certain is it that] we will be saved from the wrath of God through Him" (AMP). This verse highlights the transformative power of Jesus's love and grace. It reminds us that His love not only redeems but also saves us from the consequences of our sins. The impact of this grace cannot be overstated. It challenges us to examine our own lives and consider the ways in which we can extend grace and forgiveness to others. Moreover, it prompts us to confront the limitations we often place on forgiveness and salvation, pushing us to think critically about whether we are truly willing to forgive as we have been forgiven. The transformational power of grace doesn't stop at the individual level. It ripples out into the world, inspiring acts of kindness, mercy, and reconciliation. When we grasp the magnitude of this grace, we are encouraged to be better, to rise above pettiness and judgment, and to extend a hand of love and compassion to those in need.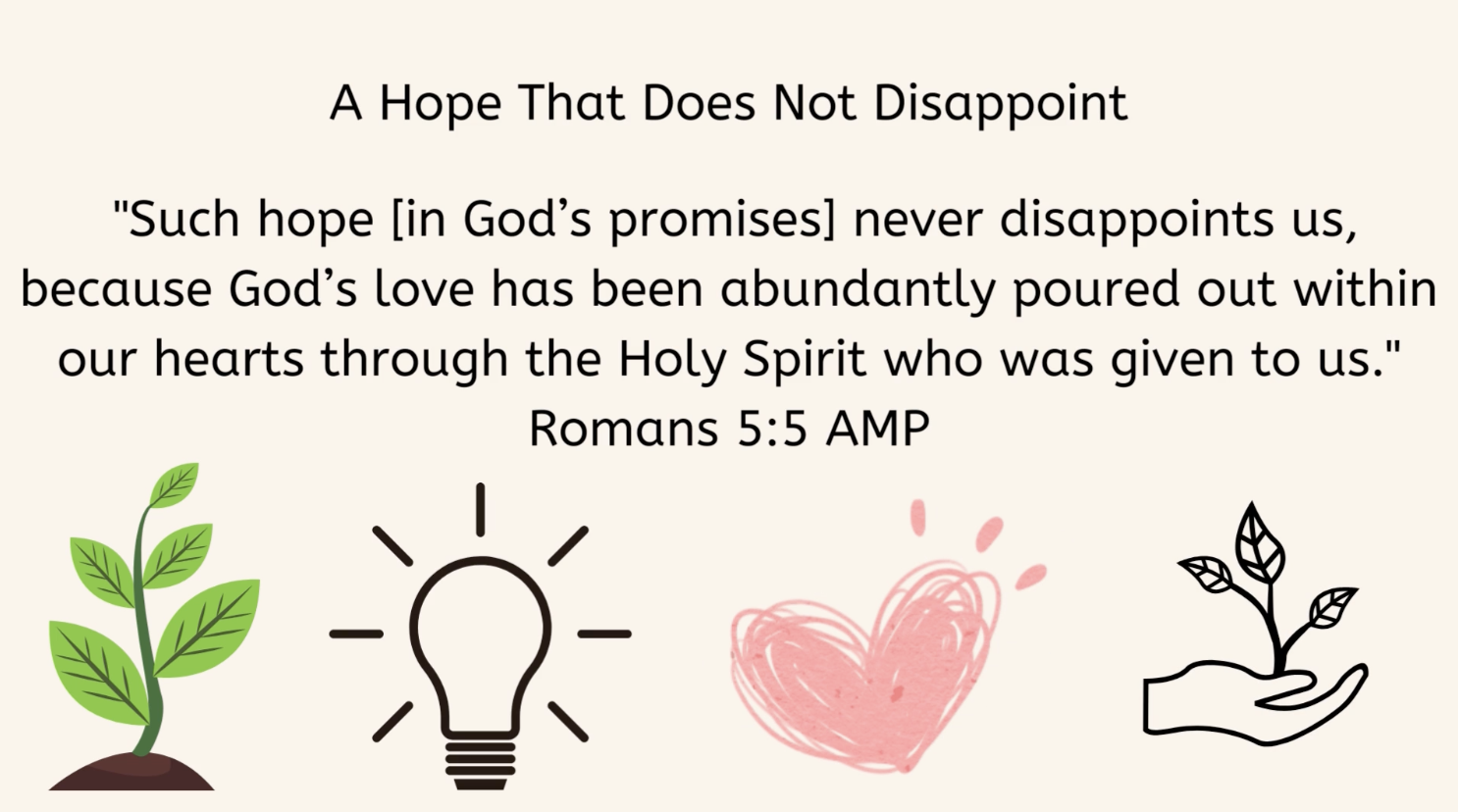 3. A Hope That Does Not Disappoint: Romans 5:5 states, "Such hope [in God's promises] never disappoints us, because God's love has been abundantly poured out within our hearts through the Holy Spirit who was given to us" (AMP). The hope that stems from Jesus's love is a hope that does not disappoint. It is a beacon in the darkest of times, a constant source of inspiration and encouragement. This hope challenges us to think critically about the way we view the world and our place in it. It encourages us to move beyond despair and cynicism, recognizing that even in the face of adversity, love and hope prevail. In a world often marred by conflict and uncertainty, Jesus's love offers a promise of enduring hope that transcends the temporal and the transient.
Romans 5 beckons us to consider the massive implications of Jesus's love for us. It calls us to embrace unconditional love, to be transformed by the power of grace, and to hold onto a hope that does not disappoint. Jesus's love challenges us to think critically about our own capacity for love, compassion, and forgiveness, while inspiring us to extend these gifts to the world. As you ponder the words of Romans 5 and the profound implications of Jesus's love, remember that this love isn't confined to the pages of scripture. It is a living, breathing force that can inspire and transform your life. It's an invitation to a higher, more compassionate existence, where love is the cornerstone, grace is the catalyst, and hope is the guiding star. May this love encourage and challenge you, and may it inspire you to be better in all your engagements, fostering a world where love, grace, and hope reign supreme.
Lets Pray
Lord, we recognize that our lives have been forever changed by Your love and grace. We stand in awe of the power of forgiveness and redemption that Your Son, Jesus, offers to us. As we reflect on this grace, we are challenged to think critically about our own capacity for forgiveness. In Jesus' name, we pray. Amen.